How to Schedule Time Off & Creating Reminders/Tasks in Cliniko
Did you know you can schedule time off in Cliniko?
Rachel Harkness·
Planning a vacation or getting ready for an upcoming holiday 🙋‍? Luggage is packed 💼, flights are booked ✈️, but did you block your calendar in Cliniko so patients don't book with you 😱!?!? Don't worry — I'll be showing you how in this Tip of the Week 💡!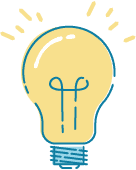 Bonus tip:
How to use Unavailable Blocks as a task/reminder system as well 🤯!!